May 2008
May 01, 2008 - Severe Weather Looming
It appears that there will be a significant risk for severe thunderstorms across the KPAH Region on Friday Afternoon and Evening. The Storm Prediction Center has placed the area under a moderate risk for severe storms.
A deep low pressure will push out of the Central Plains and move into Iowa during the day on Friday. A cold front will swing eastward into our region...this will cause thunderstorms to develop. Some tornadoes will be possible across all of our counties.
SPC Outlooks

SREF Tornado Ingredients Forecast
May 2, 2008 - Tornado Outbreak
An outbreak of tornadoes has struck portions of the Lower Ohio Valley and Mississippi Valley. As many as 50 tornadoes have been reported on the SPC page. It will take a few days for confirmation on just how many tornadoes actually touched down.
Particularly hard hit was Arkansas. Eight people were reportedly killed from the storms.

Reports
Here in Mayfield, Kentucky I received three separate severe thunderstorm warnings. The first storm produced wind gusts over 50 miles per hour. The second storm, early evening, produced nickel size hail and winds over 50 miles per hour. Some small tree damage was reported. The third storm produced heavy rain.
Fifteen to twenty trees were reported downed in Graves County, Kentucky.
All of the storms today produced heavy rain across Mayfield. There was also a lot of thunder and lightning. Thankfully, the tornadic storms stayed south of my counties. It was a long day covering radar - 12 hours plus. We were under a tornado watch for most of the morning and afternoon hours. A moderate risk was issued for most of the KPAH region but was later reduced to a slight risk.
It appears more severe weather will be likely later this week - perhaps just in time for my birthday.
May 3, 2008 Birthday Outbreak?
It appears that a major outbreak is looming. GFS images.
May 4, 2008
The SPC has placed the KPAH region in a risk for severe thunderstorms on day 4. I would imagine this will extend into day 5 as well. They are holding off on that - for the time being at least.

Extended Outlook
A strong storm is still forecast to move into this region from the west/southwest. Exact track of the low will make all the difference in what type of weather this area receives. The GFS was trending a tad south with the primary low.
Today is the anniversary of the Greensburg, Kansas tornado. This tornado was the first storm to achieve the rating of EF5. The National Weather Service has set-up a special page for the commemoration of the event. Click here.
May 7, 2008
We are under a slight risk for severe thunderstorms this afternoon and tonight. I believe the main threat will be hail and strong winds. Tornadoes will be possible in Arkansas, northeast Texas, and southwest Arkansas.
A low pressure area will pull out of the Plains and move toward South Missouri. A warm front will push northward out of the KPAH region over the morning and early afternoon hours. The atmosphere should destabilize south of this front. Thunderstorms will likely form later today and this evening across our area.
May 8, 2008
Severe weather has stayed to our south over the last 24 hours. Appears that will be the case today as well.
There were several reports of tornadoes this morning in Mississippi. More severe weather will be possible this afternoon across the southern United States.
Our next threat will come on Saturday.
May 9, 2008
A dangerous weather set-up for Saturday. It appears that a moderate risk for severe thunderstorms has been posted by the Storm Prediction Center. The risk centers around Arkansas. This evenings models are showing the potential for significant hail, high winds, and tornadoes.
As far as the Paducah area - it appears that we will be on the border of the more intense thunderstorms. The GFS is further north with the track of the low. The NAM is further south. If the GFS verifies then we may have to think about severe weather across Southeast Missouri and Western Kentucky. This will be a nowcast situation.
We have been socked in with clouds today. It felt like it could rain at any minute. Nothing fell though - feels like March instead of May.

Day 2 Severe Weather Outlook From SPC


GFS Low Pressure Track Forecast - www.wright-weather.com

Weathermap
May 10, 2008
The SPC has moved the moderate risk further north into our area. SREF tornado ingredients look ominous for later today. Not sure we get much here though - instability is lacking.
May 11th, 2008
The severe weather stayed to our south last night. We never could recover from the ongoing morning convection to our west. Clouds overspread the region throughout the afternoon. There was very little - if any - CAPE across the KPAH region. The Storm Prediction Center removed us from the moderate risk during their evening update.
We had a few rumbles of thunder here in Mayfield, Kentucky. Nothing major though and less than 0.20" of rainfall.
A deadly tornado outbreak struck Oklahoma, MIssouri, Arkansas, Mississippi, Alabama, and Georgia. More than 20 people have been killed. It appears that several storms may be rated at least EF3. Terrible
The SPC page shows more than 30 reports of tornadoes.
For today, quiet weather is on tap for my area. Winds will be strong out of the north/northwest - behind the cold front. Gusts of 30 mph will be common. Chilly day for May - temperatures will be in the 50s throughout the morning and afternoon hours. Brrr.
May 18, 2008
After several severe weather threats this month we remain quiet. We are near a record low for severe weather reports across the KPAH region. Unusual to say the least.
Meanwhile, areas to our west and south have been hammered hard by round after round of severe weather - including deadly tornado outbreaks.
It appears that most of this week will remain inactive for our counties. Severe weather is likely, though, across portions of the Central Plains.
The Storm Prediction Center has placed the region in a slight risk for severe weather on Monday afternoon. NAM indicates some potential for high winds and hail. Isolated tornado as well. There is some question as to whether storms will fire and to what extent. The CAP appears to be fairly strong tomorrow.
May 20, 2008
How cool has it been in this region? Cool. Little in the way of severe weather and cooler than normal temperatures. Here is a temperature departure map:

Departure Map
I was going through some of my photographs from this past winter. I found these winter scenes.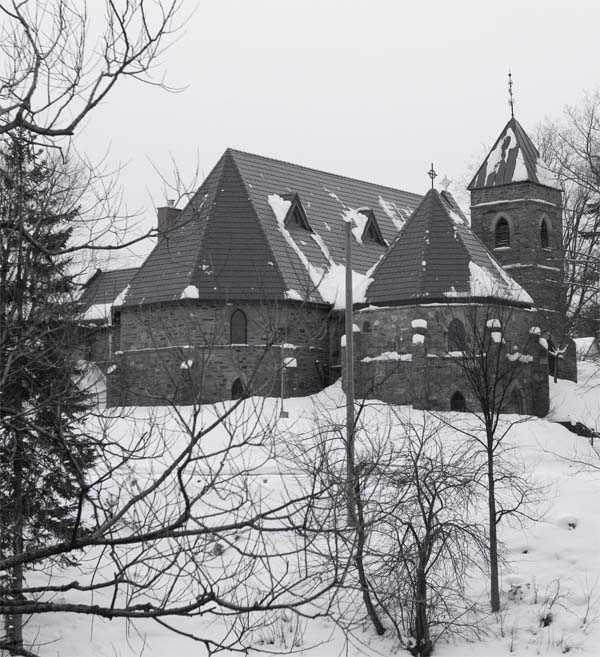 Huntsville, Ontario - Canada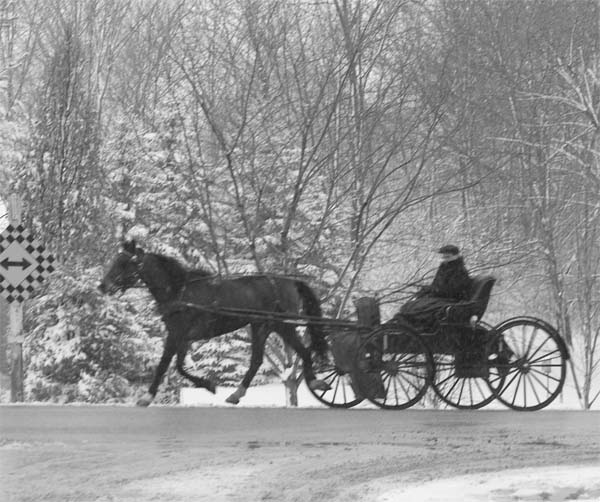 Waterloo, Ontario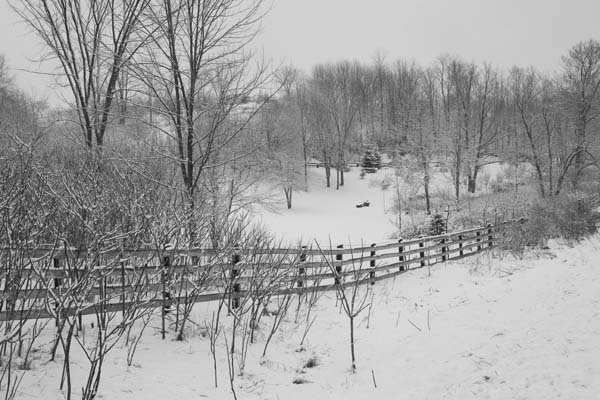 Waterloo, Ontario

Waterloo, Ontario

Waterloo, Ontario

Germany

Germany

Germany
May 24, 2008
BORING! The weather here has been absolutely boring. If we don't receive additional severe weather, during the coming days, then we will break an all time record low for severe weather. That is a good thing for those who are tired of the storms in this region (there has certainly been plenty of destruction over the last few years - the bad side of weather). I stick around here during spring, though, in order to see thunderstorms. It is a two edged sword. A love/hate relationship that I have with severe weather.
Portions of Colorado, Nebraska, Kansas, and Oklahoma have been POUNDED with tornadoes over the last three days. More than 100 to be exact. Additional outbreaks are likely in the coming days.
May 25, 2008
Severe thunderstorm watch until 2 AM tonight. Tornadic supercell has moved into South Illinois. Tornadoes reported in Jackson County, IL.
A major outbreak of strong tornadoes has occurred in Iowa. It appears that an EF4 or higher has struck one town. There have been a number of people killed.
The severe weather threat will continue on Monday for our region (large area outside our region as well). There could be all modes of severe weather in the Missouri Valley (and other areas).

Outlook for tomorrow
May 26, 2008
A stormy night across our region. We had thunderstorms between 10 PM and 2 AM. More thunderstorms moved in this morning. Lightning and thunder have been occurring since about 6 AM here in Mayfield, Kentucky.
Rainfall amounts have been heavy across portions of southeast Missouri and South Illinois. There were several reports of severe weather overnight.
The Storm Prediction Center has placed the region in a slight risk for today and tonight. Additional thunderstorm development is possible, especially if the sun can break through later today.

9:45 AM Radar
May 31, 2008
Well, not much to report on the severe weather front. We did have a few severe storms last Sunday. A wall cloud with a brief tornado touchdown occurred near Carbondale, Illinois. There was some dramatic images on WPSD TV 6.
This has been one of the quietest May's that I can ever remember. We have had an extremely low severe weather county for the KPAH region. Unfortunately, it has been a record season elsewhere. The current tornado statistics tell the tale.
It appears that we are in a slight risk for severe thunderstorms later this afternoon. The risk will continue on into Sunday and Monday. Monday appears to be the more organized risk. Another system could bring severe weather to the region towards the middle and end of next week. Perhaps we are about to enter a more active period?
Turn the page for more weather
Home | About | News | Upcoming Events| Photo Gallery | Video | Links | Contact
All Photos are copyrighted by Beau Dodson (unless otherwise clearly stated) and are used on this site with his permission. Any use other than authorized by them is against the law. If you wish to contact him regarding use of these photos, please e-mail me and I will forward it.