February 2008 - Winter Carnival Quebec City
February 11th
Snow starting to fall by late afternoon and continued into the overnight hours. Some fairly heavy snow was falling towards sunset. Visibility was reduced to around 1/2 mile. Winds picked up as well. Wind gusts over 40 mph were reported throughout the city.
Here are some photographs that I took during the afternoon.

I believe they could use some help with the snow removal!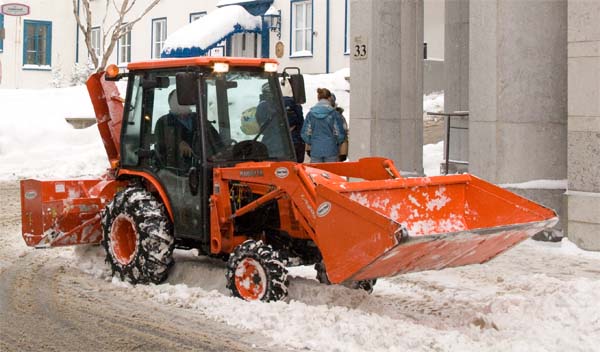 Clearing the sidewalks. This is something you won't see back home in the KPAH
Region.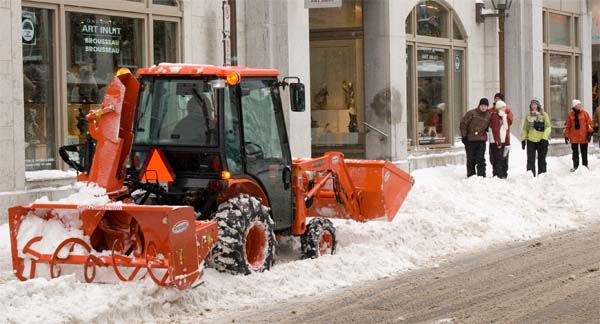 The restaurants have their own little outdoor areas. How about a bar made of ice.

Snowy streets of Quebec City.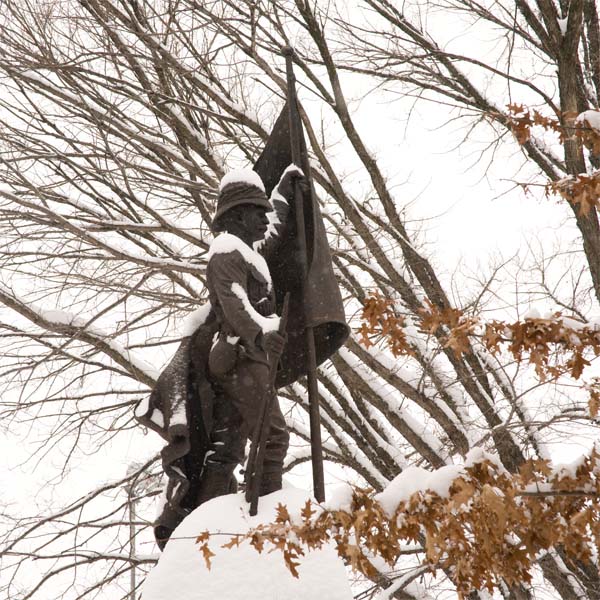 A cold drink!

Snow is coming down nicely now.

I am not sure who looks colder - the horse or the guy driving the carriage.

Perhaps both.

The snow didn't keep anyone away from the carnival.

Turn the page for more weather
Home | About | News | Upcoming Events| Photo Gallery | Video | Links | Contact
All Photos are copyrighted by Beau Dodson (unless otherwise clearly stated) and are used on this site with his permission. Any use other than authorized by them is against the law. If you wish to contact him regarding use of these photos, please e-mail me and I will forward it.