February 2008 - Winter Carnival Quebec City
February 11th
A great day at the Winter Carnival. So many events to see. I am starting to believe that these people EMBRACE winter! I guess when you live this far north you don't have much of a choice. Either you love winter or you move south to the Sunshine State of Florida.
Here are some photographs that I took, while I was out walking around today.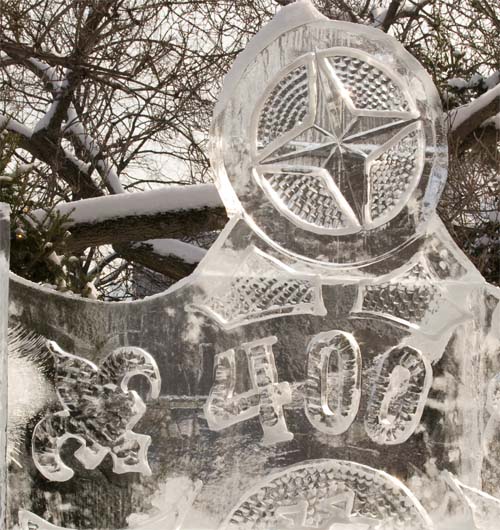 HAPPY 400th QUEBEC CITY!

The St. Lawrence Seaway behind me - lot of drifting ice. Temperatures this morning
were in the teens. Not bad for Quebec City.

Snow Snow Snow and then more Snow!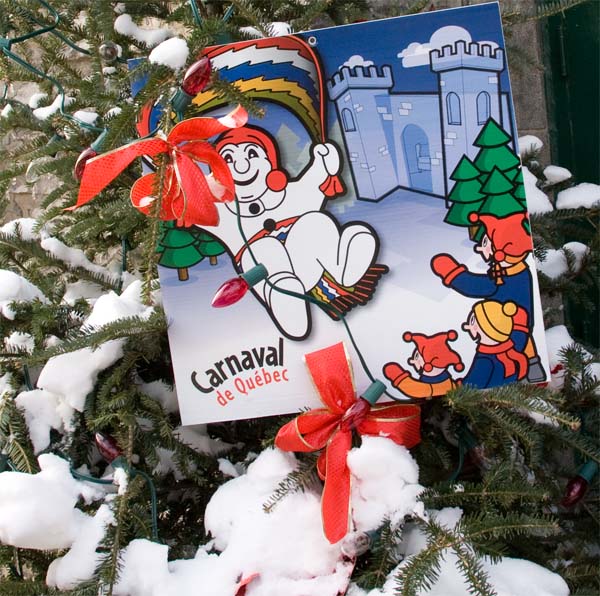 Winter Carnival 2008!

How about some downhill racing for the kids.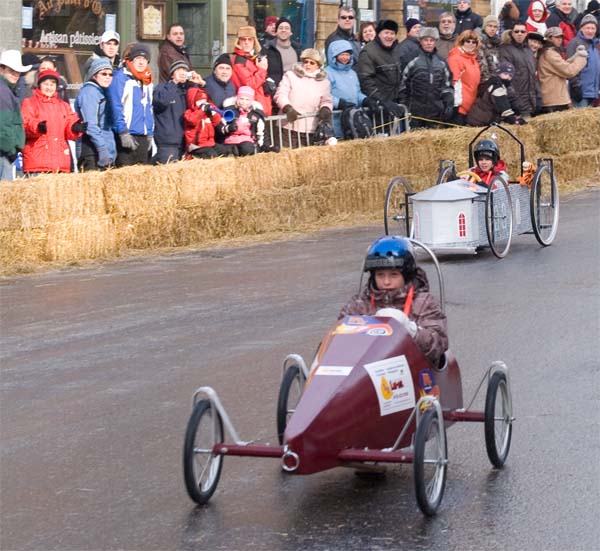 I think we have a winner!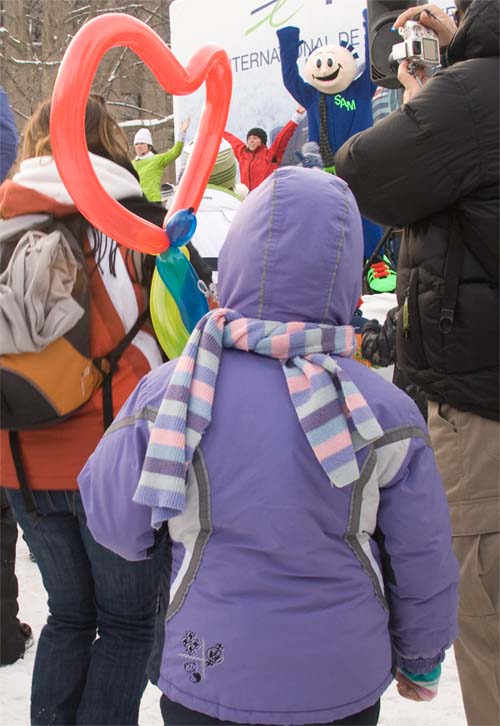 Outdoor aerobics at the Winter Carnival.

Cheese

I would say that is a one horse open sleigh...but

Huge icicles hanging off this building.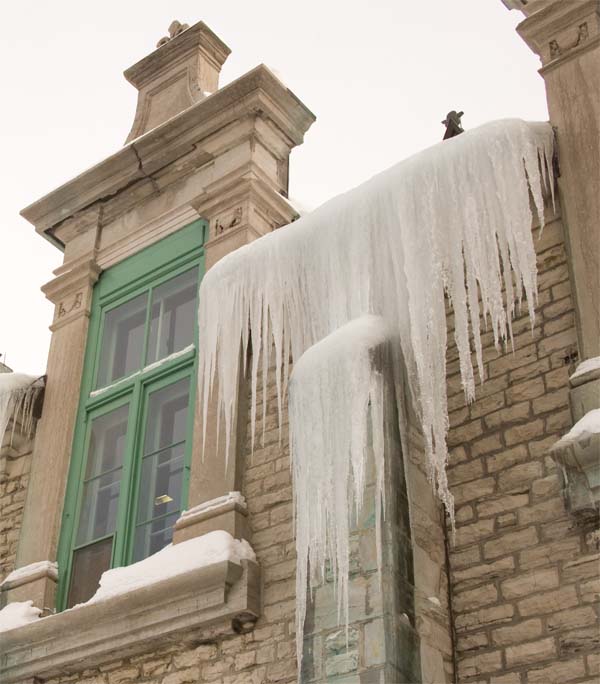 One of the local bands trying to warm everyone up with some music.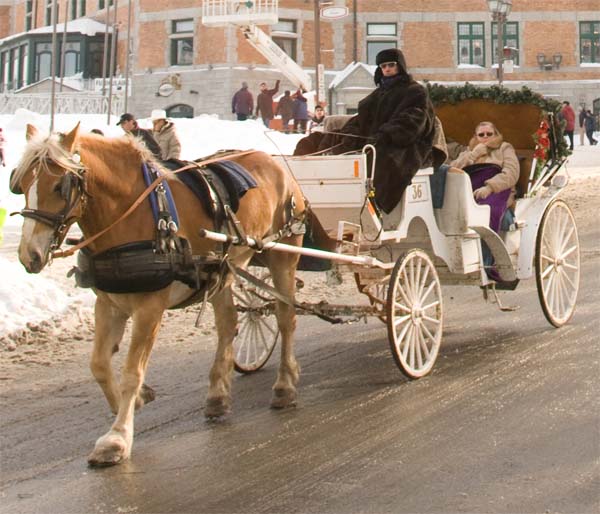 The kids of the Winter Carnival. They certainly know how to dress warm.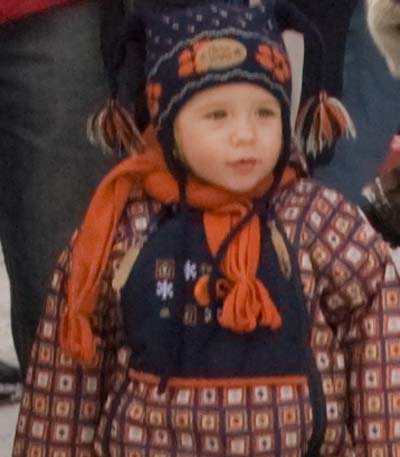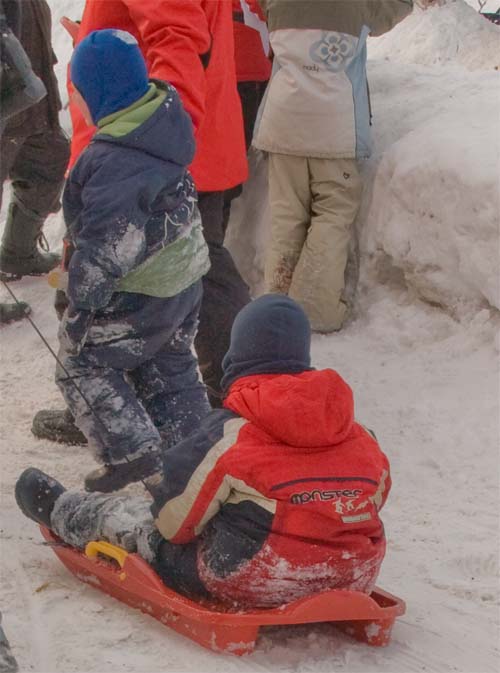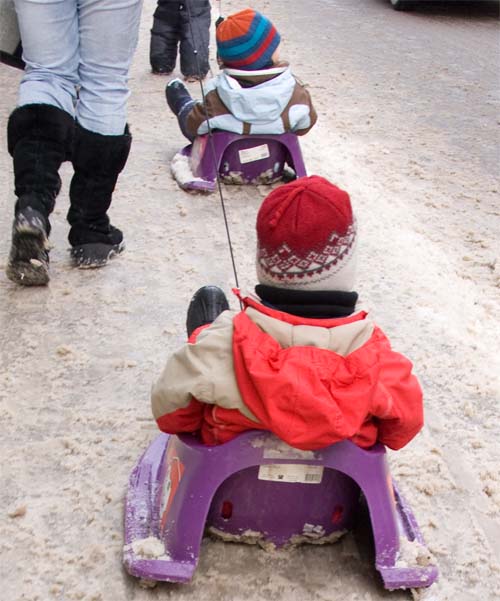 Now THIS is the life!

Ready to roll!

Turn the page for more weather
Home | About | News | Upcoming Events| Photo Gallery | Video | Links | Contact
All Photos are copyrighted by Beau Dodson (unless otherwise clearly stated) and are used on this site with his permission. Any use other than authorized by them is against the law. If you wish to contact him regarding use of these photos, please e-mail me and I will forward it.