February 2008 - Winter Carnival Quebec City
February 8th
Here are some more photographs that I took while at the Ice Hotel outside of Quebec City, Canada.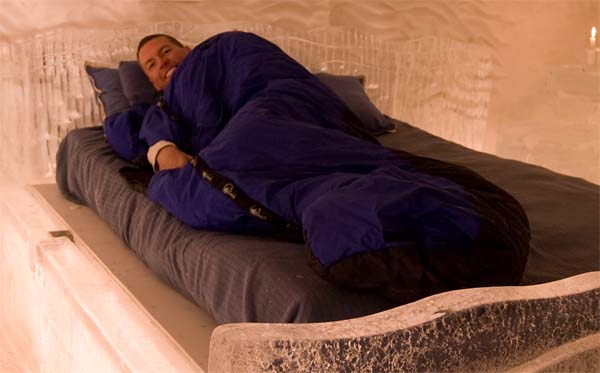 That would be me - getting ready to sleep.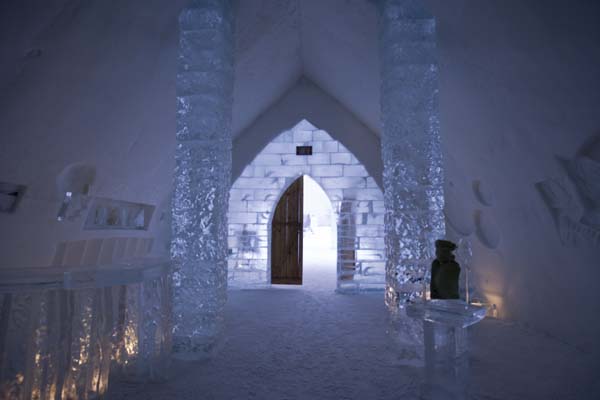 The chapel. People can get married here.

Not much warmer by the fireplace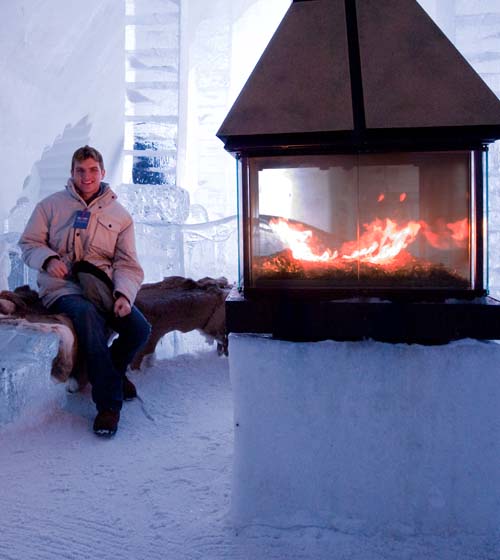 Joseph Dillon at the Ice Hotel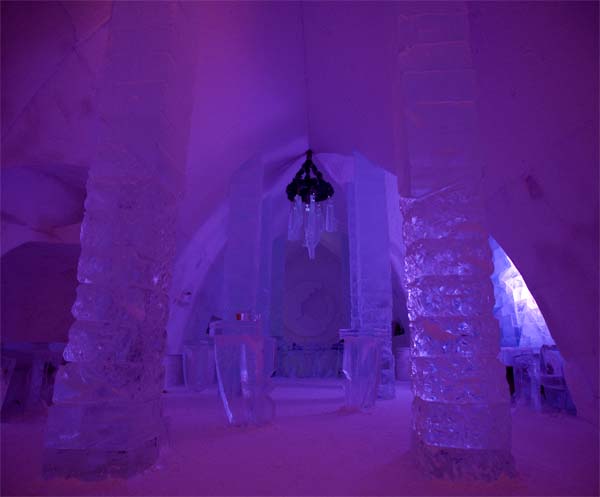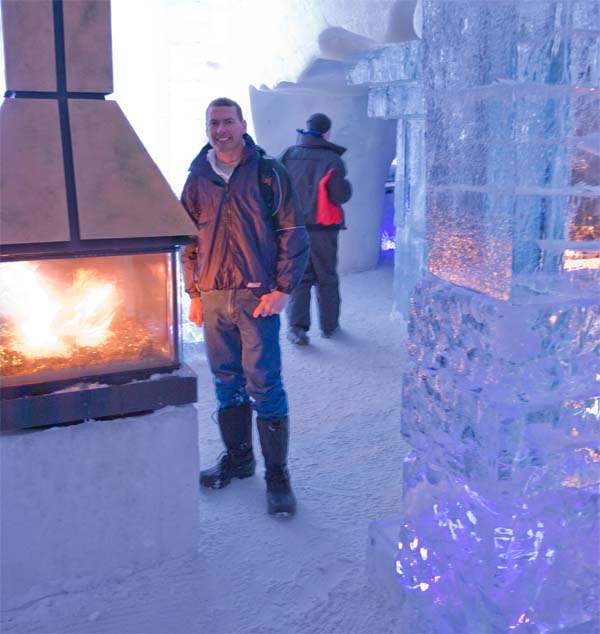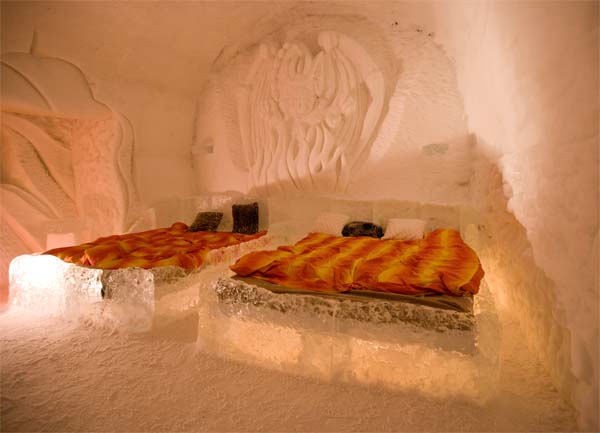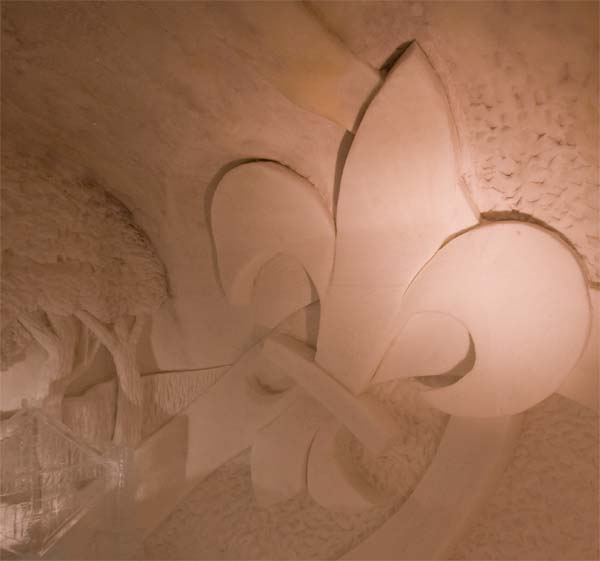 The Ice Hotel Chapel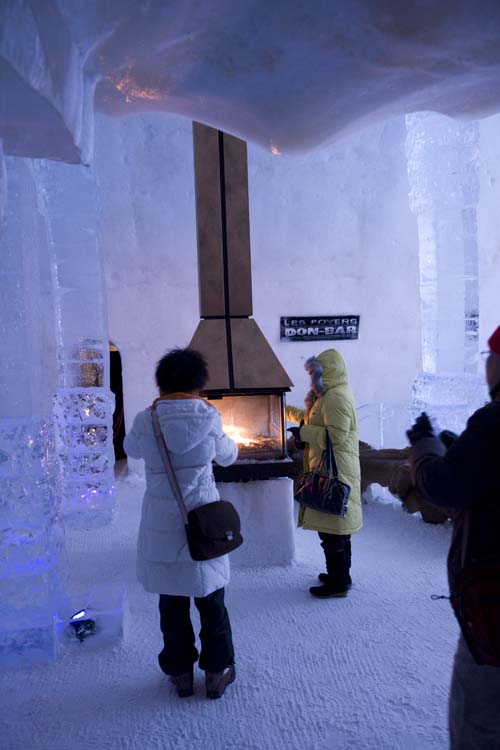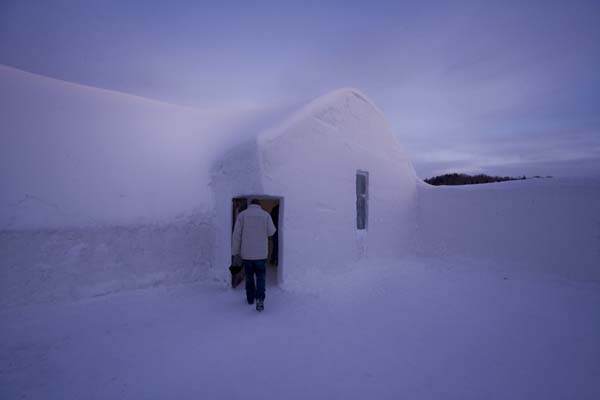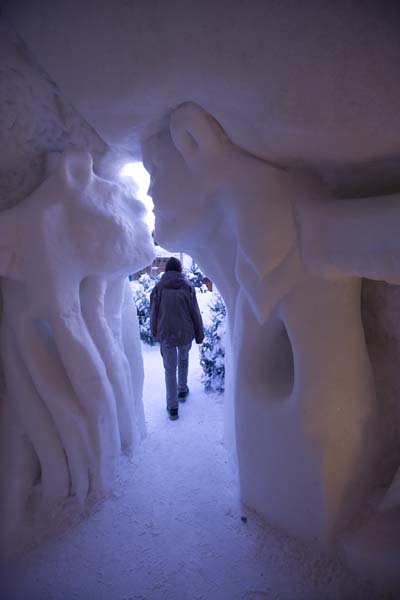 Turn the page for more weather
Home | About | News | Upcoming Events| Photo Gallery | Video | Links | Contact
All Photos are copyrighted by Beau Dodson (unless otherwise clearly stated) and are used on this site with his permission. Any use other than authorized by them is against the law. If you wish to contact him regarding use of these photos, please e-mail me and I will forward it.