February 2008 - Winter Carnival Quebec City
February 7th
I am inside the Ice Hotel. The temperature is minus 6 degrees Celsius. It is cold and I can see my breath. I am inside a sleeping bag that is made for minus forty degree weather. The bed is made of ice - there are ice carvings on the wall - several flowers and there is a big angel/fairy carved in the wall behind us. Ahead of us, on the wall, is a big gnome. The hotel is amazing - there is even a club with music and dancing. I have camped in the Jordan desert and now the ice hotel - two extremes to say the least. We had a great day now if I can just stay warm for the next six hours!

Outside of the Ice Hotel - near Quebec City, Quebec.

Two if my friends arriving at the Ice Hotel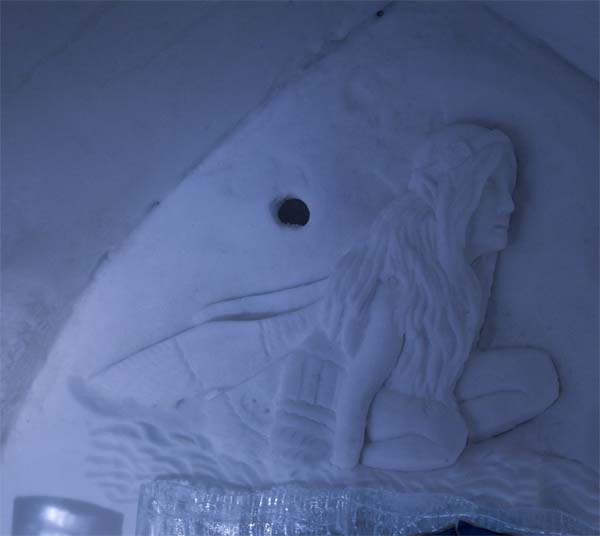 One of the many beautiful carvings on the Ice Hotel wall. This was the carving in the room
that I slept in.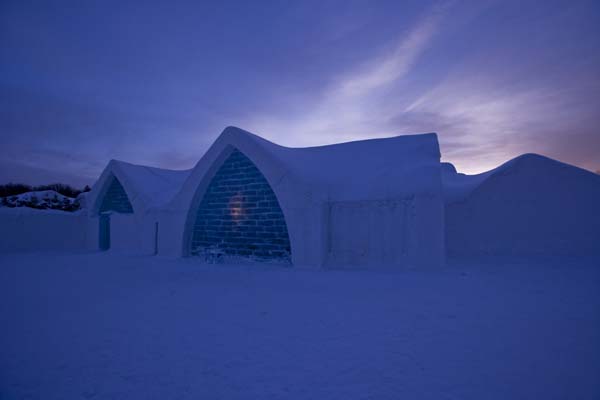 A cold night in Quebec.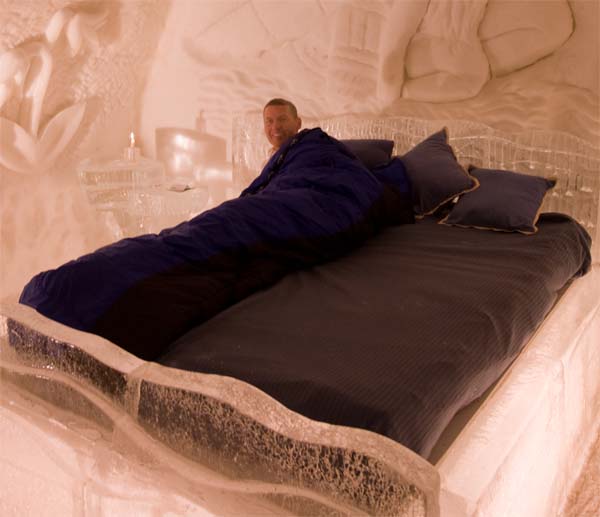 If you sleep in the Ice Hotel then this is what it will look like. Not the most comforable
bed in the world but a snow lovers dream!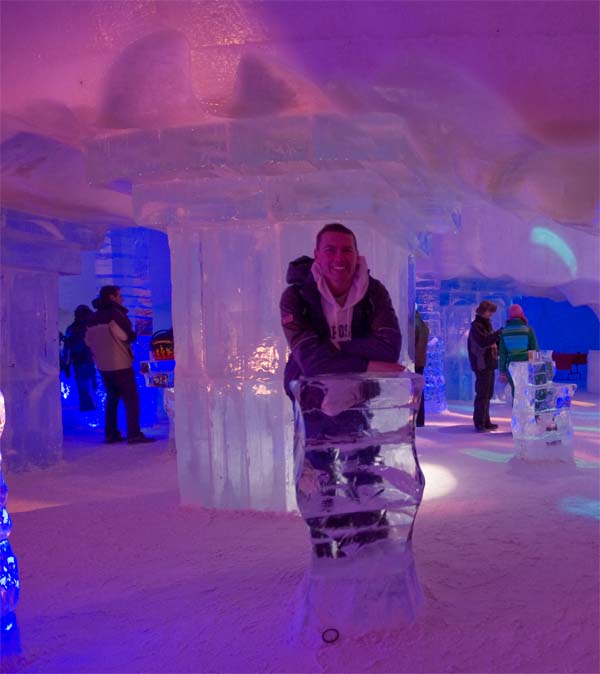 This is the "club" room. Music playing, people dancing, a bar.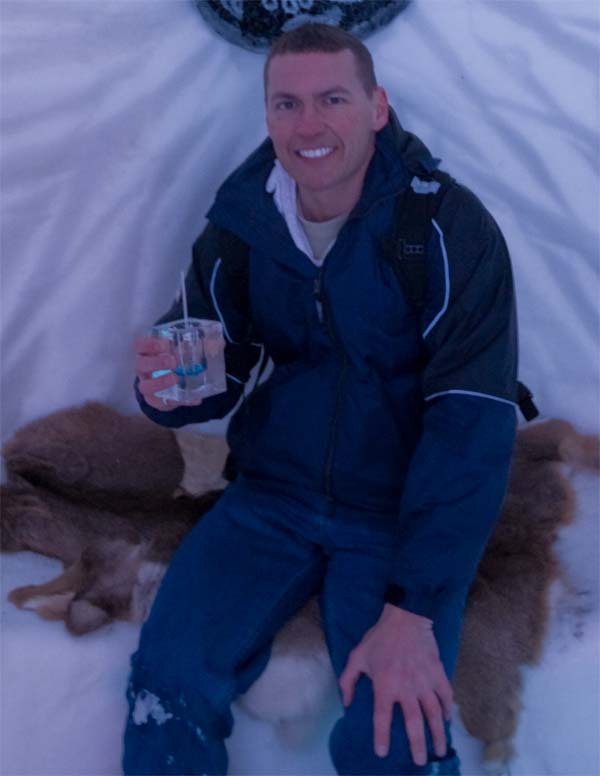 My friends David and Joey. Trying to stay warm.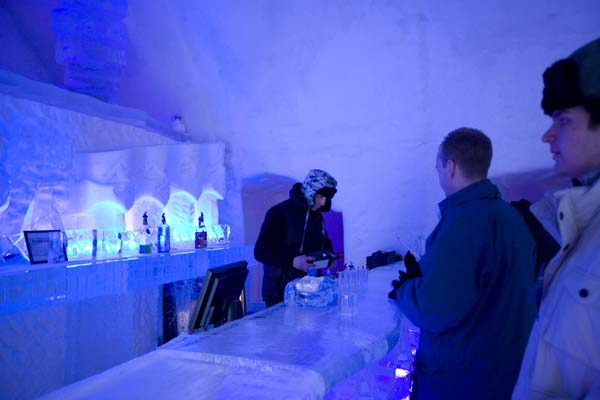 This is the bar. Even the glasses are made of ice.

Ice carvings on the walls of the Ice Hotel

That would be me! Trying not to slide offfffff the stairs.

An ice lounge

An ice chandelier

A wintery sunset at the Ice Hotel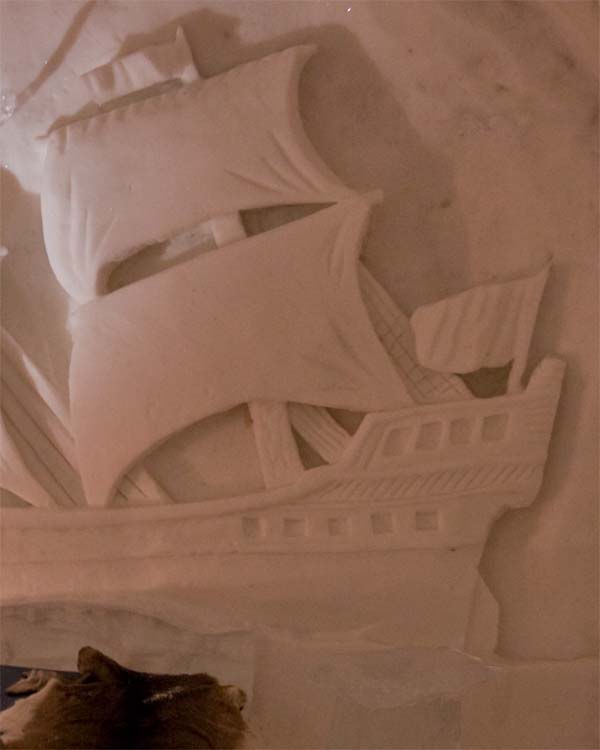 Turn the page for more weather
Home | About | News | Upcoming Events| Photo Gallery | Video | Links | Contact
All Photos are copyrighted by Beau Dodson (unless otherwise clearly stated) and are used on this site with his permission. Any use other than authorized by them is against the law. If you wish to contact him regarding use of these photos, please e-mail me and I will forward it.