September 3, 2007
Hurricane Felix Remains A Category Five....
Hurricane Felix has maximum sustained winds of 165 mph this morning. The hurricane is moving westward at a forward speed of 21 miles per hour. On this current track the hurricane will mainly impact Honduras, Guatemala and Belize over the next 36-48 hours. This is a dangerous hurricane. There is the potential, as mentioned yesterday, that Felix may continue to be further south of earlier predictions. This could cause early land interaction with Honduras. This will impact the strength of the hurricane as it moves towards its second landfall in Guatemala and Belize.

National Hurricane Center Path Forecast
Morning Gempak Images...


Forecast Track for Felix
© 2006, PC Weather Products - Image From HurrTrak Advanced 2006
http://www.pcwp.com
____________________________________________________________

SEVERE DROUGHT CONTINUES...

Dark red areas are severe drought.
Much of Western Kentucky continues to experience severe drought. Over the last two weeks the drought has worsened. The Governor of the State of Kentucky, Ernie Fletcher, has declared a state-wide disaster in all 120 counties. He sited that this is one of the top three droughts in the past 113 years. Major crop damaged has already been experienced by most farmers. No major break in the weather is expected this week with more heat and dry conditions prevailing.
Paducah: The preliminary monthly average temperature at Paducah was 83.6 degrees. This broke the old record for August, which was 82.9 in 1980. Paducah records extend back to 1937. A thunderstorm which passed over the airport on August 28 dropped 1.16 inches of rain. This was the only day that more than 0.01 inch fell. The preliminary monthly total of 1.17 inches makes this the 8th driest August on record.
Cape Girardeau: The preliminary monthly rainfall total for August was 0.01 inch at the airport, making it the driest August on record. Rainfall from thunderstorms varied widely across short distances. Over an inch of rain was reported 7 miles north of the city of Cape Girardeau. The monthly average temperature of 82.1 was the fifth warmest on record. Records extend back to 1960.
Evansville: The preliminary August average temperature of 83.4 degrees tied 1900 and 1995 for the second warmest. The record warmest August was 84.1 degrees in 1936. Records at Evansville extend back to 1896. The preliminary monthly rainfall of 0.99 inch did not rank among the 10 driest.
Carbondale: The preliminary August average temperature at the airport was 82.1, which ranked as the 4th warmest on record. Records used to determine the rankings are from the Carbondale sewage plant. Those records extend back to 1898. The preliminary monthly rainfall of 1.55 inches did not rank in the top 10.
Poplar Bluff: The preliminary monthly rainfall total for August was 0.24 inch at the airport. Using records from a nearby co-operative observer station, this ranked as the driest August on record. Records from the co-operative observer station extend back to 1893. The preliminary August average temperature of 82.5 degrees was tied for 4th warmest.
Hopkinsville: The co-operative observer reported high temperatures of 100 degrees or more on 20 of 26 days from the 6th to the 31st. A high of 109 degrees was reported on the 17th. This was two degrees shy of the all-time highest temperature of 111, recorded on August 9, 1930. Records at Hopkinsville extend back to 1896, but they are not continuous. A break of several years exists in the records.
Doniphan, MO (Ripley County): No measurable rain was recorded during the month of August. September 1st is the 34th consecutive day without measurable rain at Doniphan. This is the 6th longest streak on record at Doniphan, where records go back to 1904. The record there is 57 days in 1904. Information provided by the Paducah, Kentucky - NWS Office.
____________________________________________________________

Book Release...Second Edition - Updated - Florida's Hurricane History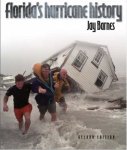 A new edition of Florida's hurricane history has been released. The updates include Hurricane Katrina and Wilma. You can order the book at this location.
Hurricane Felix Category Four This Evening...

Felix is approaching Honduras.

Forecast Hit
© 2006, PC Weather Products - Image From HurrTrak Advanced 2006
http://www.pcwp.com
It appears that my early thoughts about this system hitting further south than expected might end up being exactly what happens. Tropical systems are difficult to forecast. This one has been tricky. It appears that the second landfall won't be nearly as intense. This is because of the interaction with land in Nicaragua/Honduras.
____________________________________________________________
First Snow Chase? I wonder where it will be!
So I wonder where the first snow chase will be this season? Alaska? Canada? Rockies? Northern Plains? Kentucky? I doubt Kentucky! You never know though. There are a few windows of opportunity later in September and during the first two weeks of October for some chasing. I guess we will wait and see how the weather turns. Temperatures were in the nineties across this region today. Hard to think about snow! Cooler weather would be appreciated by everyone. Just a matter of time I guess.
September 4, 2007
Felix Makes Landfall in Nicaragua and Honduras...
WTNT61 KNHC 041040
TCUAT1
HURRICANE FELIX TROPICAL CYCLONE UPDATE
NWS TPC/NATIONAL HURRICANE CENTER MIAMI FL AL062007
640 AM AST TUE SEP 04 2007

SATELLITE IMAGERY INDICATES THAT HURRICANE FELIX HAS CONTINUED TO
STRENGTHEN...AND HAS BECOME A POTENTIALLY CATASTROPHIC CATEGORY
FIVE HURRICANE WITH MAXIMUM SUSTAINED WINDS OF 160 MPH...260
KM/HR...JUST OFF THE COAST OF NORTHEASTERN NICARAGUA.

$$
FORECASTER KNABB

BULLETIN
HURRICANE FELIX INTERMEDIATE ADVISORY NUMBER 16A
NWS TPC/NATIONAL HURRICANE CENTER MIAMI FL AL062007
800 AM EDT TUE SEP 04 2007

...POTENTIALLY CATASTROPHIC HURRICANE FELIX MAKES LANDFALL IN
EXTREME NORTHEASTERN NICARAGUA AT CATEGORY FIVE STRENGTH...



Morning Gempak Images of Felix


Evening image of both
tropical systems
Hurricane Felix weakened today into a tropical storm as it moved across much of Honduras and Nicaragua. Early reports are that there has been substantial damage along the immediate coastline and at least one person was reportedly missing. The storm was moving rapidly to the west and although flooding will be a problem in many areas it won't be a repeat of the devastating Hurricane Mitch that hit the region back in the late 90s. Hurricane Felix makes the second category five hurricane to hit the region in less than three weeks. This makes the first time in recorded history that two category five hurricanes have made landfall in the same season. Let's hope it will be the last.
Pacific Northwest Wind Storms - A NWS Presentation...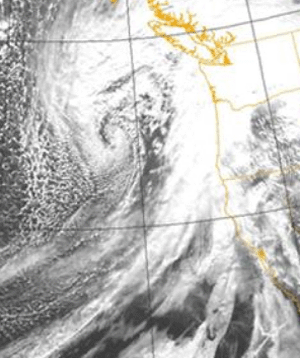 The Seattle, Washington, National Weather Service Office, has put together some slideshow presentations on different topics dealing with weather in the Pacific Northwest. You can view all of the slideshows at this site. You can view the slideshow on Pacific Northwest Wind Storms by visiting this site.
Weatherwise Magazine...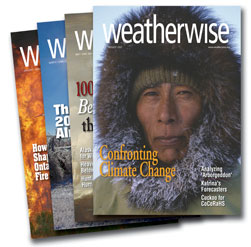 Weatherwise features fascination articles and spectacular color photographs that showcase the power, beauty, and excitement of weather. Weatherwise articles present the latest discoveries and hottest issues in meteorology and climatology and focus on the relation of weather to technology, history, culture, art, and society. In each issue, their expert columnists answer reader questions about the weather, discuss current events and people in the news; review new weather=related books and videos, test reader forecast skills with analysis of weather maps; and summarize recent weather events in the United States and Canada.
Popular annual features in Weatherwise include the photo Contest, a sensational gallery of prize-winning weather photography submitted by our readers; and an annual review of the previous year's weather.
FOr more information on Weatherwise magazine please visit their web-site.
September 5, 2007

RAIN SPREADING INTO ARKANSAS THIS MORNING!
Scattered heavy showers and thunderstorms are moving through Arkansas this morning. Hopefully some of this precipitation will move into the drought stricken areas of Missouri, Tennessee, and Kentucky. We are certainly crossing our fingers in this area. Little Rock Radar at 12 pm looks good!


Noon Radar KLIT
____________________________________________________________

Tropical mischief this weekend?
Possible tropical feature this weekend across the Southeast United States? Models are making some attempt at developing the low off the Southeast Coast. There is much disagreement on what exactly will happen and when. If anything at all. Right now it is a long shot as far as development of this system. Stay tuned.


Wright-Weather NAM
____________________________________________________________

The Beginning of Change...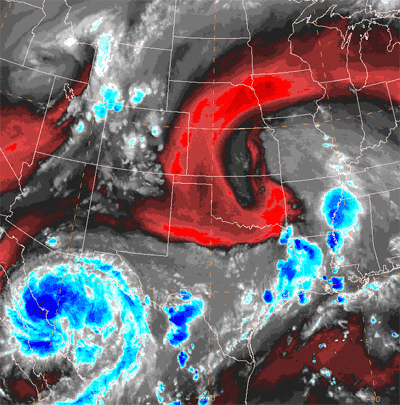 A cold front is moving through the Rockies this evening. This frontal system is heading for the Central United States over the next 48 hours. As this system moves into the warm/moist air we will see widespread rain, some of it heavy, develop across the Missouri Valley. The remnants of Hurricane Henriette will be moving through Mexico and into the Southern Plains at the same time of the frontal approach. This is going to add significant low level moisture...thus increasing the rain chances. These satellite photos show the dramatic image of the cold front, hurricane, and upper level system over Oklahoma.


National Surface Map and Gempak Satellite Images
HURRICANE DEAN: Josh Morgerman's Chaser Video Now Online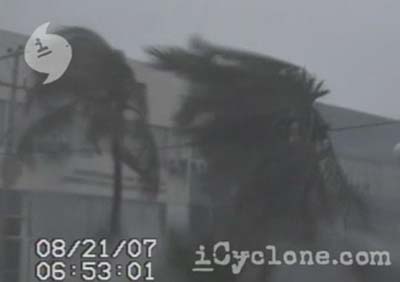 Many of you followed Josh Morgerman's storm chase a few weeks ago. He has uploaded a few images...video from his Hurricane Dean Chase. You can view the video at his site Icyclone.
From his site:
Hurricane DEAN: Chetumal, Mexico
On 21 August 2007, Category 5 Hurricane Dean—one of the century's fiercest storms—made landfall on Mexico's Yucatan Peninsula.
As this Caribbean monster approached Quintana Roo's small capital city, catastrophe seemed certain. A last-second wobble in the track spared the city complete destruction. But Dean hammered Chetumal hard as the storm's extreme inner core passed just north of the city at dawn.
iCyclone was there—holed up in a downtown hotel with forty refugees—documenting events as this old Mexican city withstood Dean's ferocious onslaught.

Turn the page for more weather

Home | About | News | Upcoming Events| Photo Gallery | Video | Links | Contact
All Photos are copyrighted by Beau Dodson (unless otherwise clearly stated) and are used on this site with his permission. Any use other than authorized by them is against the law. If you wish to contact him regarding use of these photos, please e-mail me and I will forward it.