July 8, 2007
Southern Ontario - Tornado Chase
Conditions were ripe for severe thunderstorms, including tornadoes, across portions of Southern Ontario during the afternoon hours of Sunday, July 8th. Environmental Canada had been issuing severe thunderstorm and tornado warnings on a supercell that moved out of Northeast Michigan during the early afternoon hours. As the storm moved southeast, along the warm front, it formed a meso-cyclone which produced several tornadoes north/northwest of Waterloo in the village of Mildmay. We chased this storm for about 1 1/2 hours as it moved towards the City of Waterloo.
The thunderstorm produced a spectacular series of wall clouds and hail up to the size of quarters at our location. A few miles to our north/northwest there were reports of tennis ball size hail. The beautiful Canadian landscape made for a picture perfect event.
I took these photographs of the wall and funnel clouds that formed near where we parked to watch the storm. Special thanks to my friend David who drove during the chase and my friend Jason Darnell who watched radar and relayed timely information.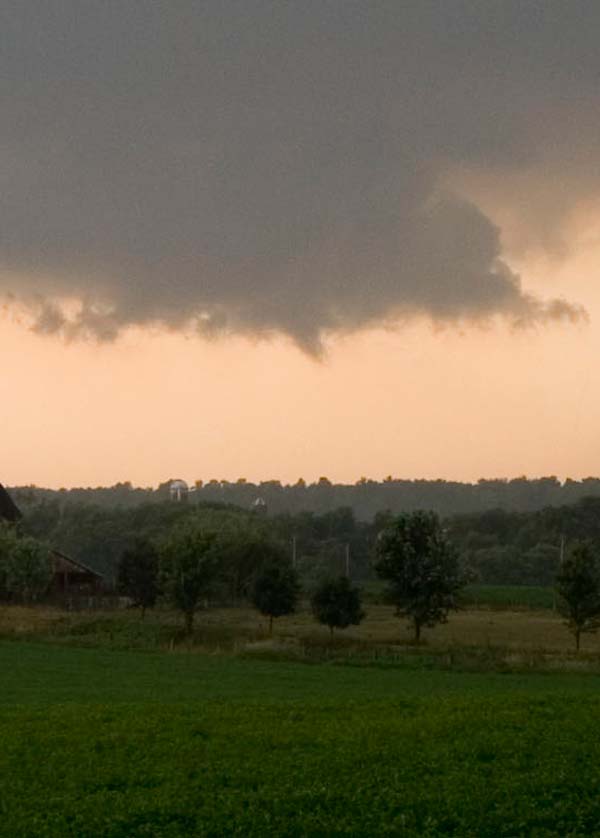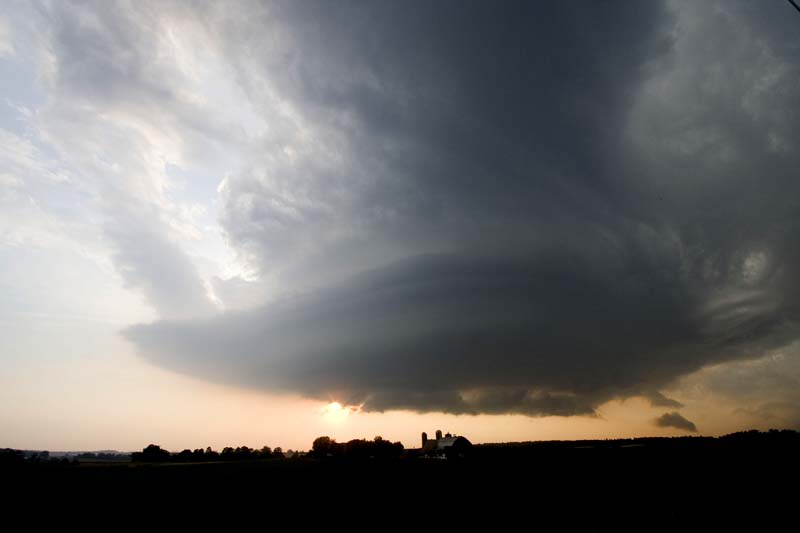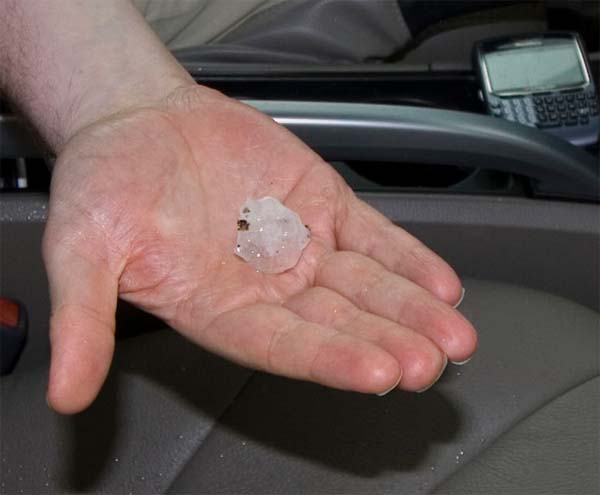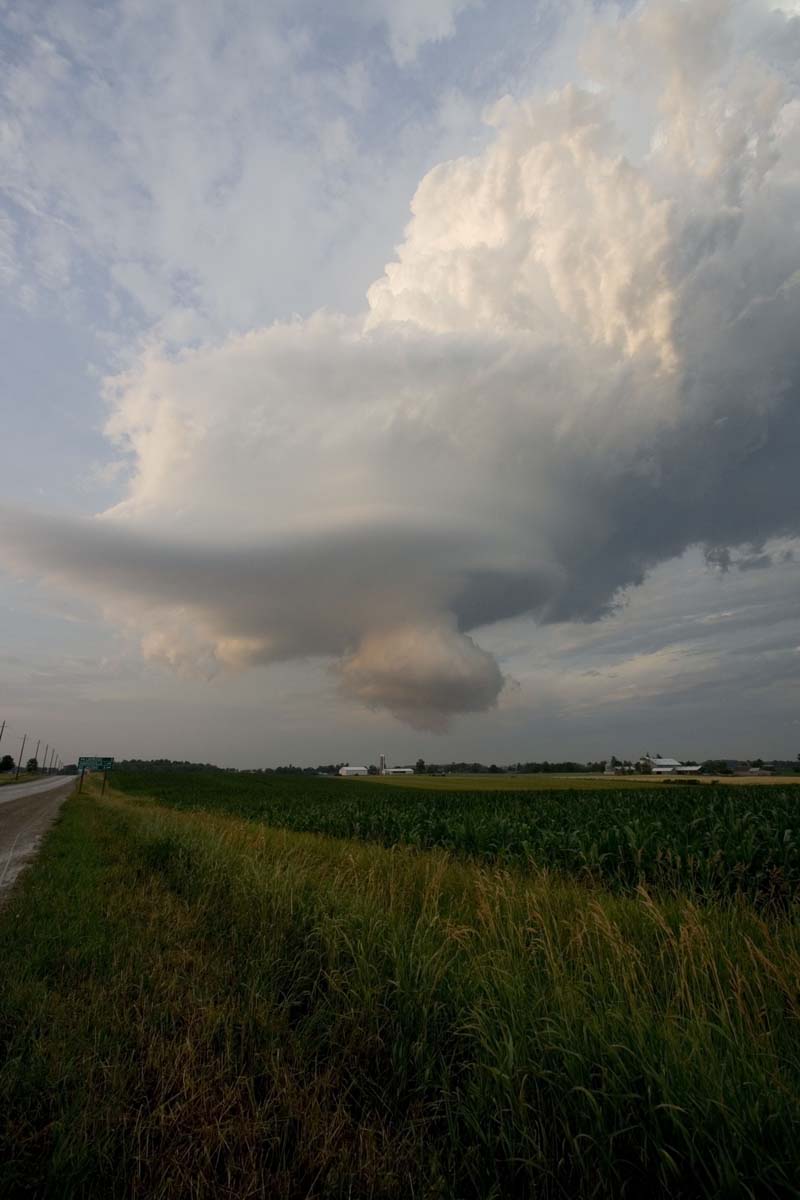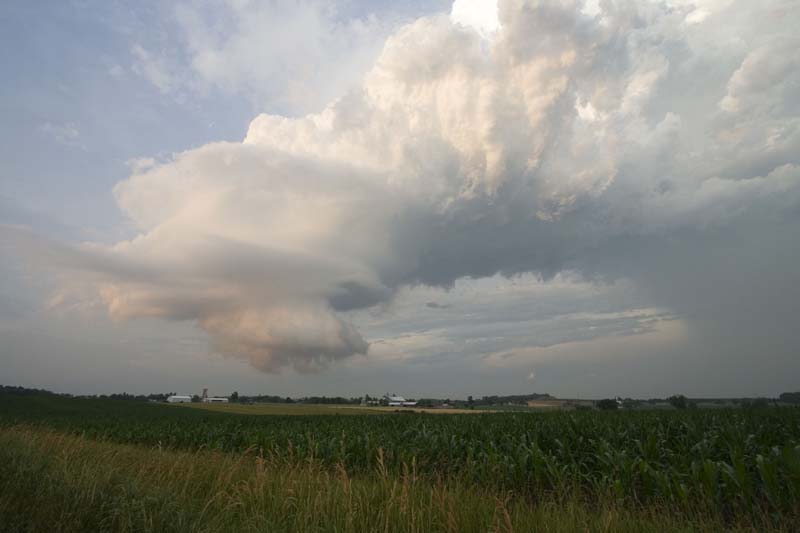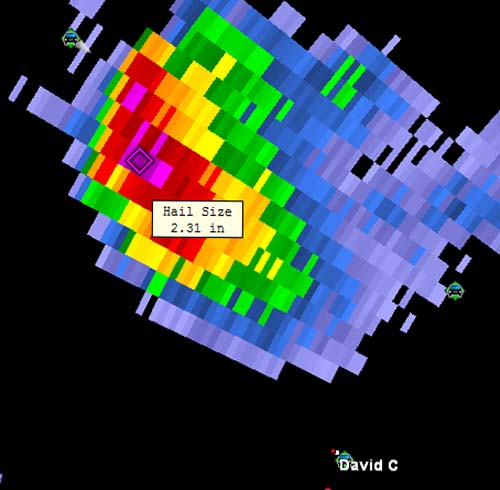 I posted this radar loop of the supercell. All of my photos can be viewed in my daily journal.
Other chasers were also near this supercell thunderstorm. Dave Patrick took a number of photos and you can view them on his site.
July 26, 2007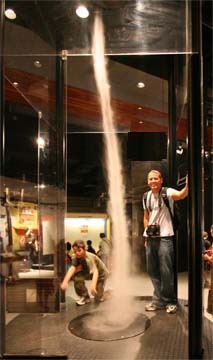 Toronto, Ontario - Science Centre
A day at the Ontario Science Centre meant a visit to the "tornado chamber." At more than 12 feet tall this twister makes a nice impression on kids of all ages. Just as easy as it forms it is easily disrupted by simply placing your hand through it once or twice. It also has a difficult time forming if kids run around it clockwise instead of counterclockwise!

July 27, 2007
A strong complex of thunderstorms is moving across the Gulf Coast this morning. This mesoscale complex of storms is moving east/northeast and will bring heavy rainfall to portions of Texas and Louisiana through the early afternoon hours. Rainfall amounts of 2-3 inches are likely across much of this area. Flash flood watches and warnings cover a large portion of Southern and Eastern Texas and adjacent portions of Louisiana.
Radar Animation - provided by www.weathertap.com
Thunderstorms also have broken out today across the Northeastern United States. Some of the storms have been severe with large hail and damaging wind gusts. The Storm Prediction Center placed portions of the Ohio Valley, Middle Atlantic, and Northeast in a slight risk.
Several Severe Thunderstorm Watches were issued for the Northeast during the afternoon hours.
A line of strong to severe thunderstorms approached the New York City area during the late evening hours. Mt. Holly Radar showed the line, at 8:52 p.m., to the west of the Great Apple. Scattered reports of hail and high winds were received as the line moved eastward. Overall the squall line weakened as it neared the city. Storm Prediction Center Severe Weather Reports.
July 28, 2007
Weather Myths
PRECIPITATION
Halo around the sun or moon, rain or snow soon?
Yes. The halo around the sun or moon is a layer of cirrus clouds made of ice crystals. These ice crystals act as tiny prisms, forming a white or sometimes colorful halo. This cirro-stratus cloud often indicates an approaching warm front and an associated area of low pressure. Rain or snow will not always follow, but there is a higher probability of it after a halo is seen. The brighter the circle, the greater the probability.
From Cincinnati.Com
July 30, 2007
Nice weather conditions in Europe.
Although the temperatures were a bit cool during the morning hours they managed to warm up nicely during the afternoon. Unusually mild weather covers much of Germany and other parts of Europe. It appears this weather will continue for the next several days. Here in Munich we are experiencing low temperatures in the 40s and daytime highs in the 60s and 70s. Absolutely beautiful weather. A major heat wave is developing back home in the Ohio Valley. It appears that temperatures will soar into the upper nineties by next week. Heat Index readings could approach 110 degrees. Unfortunately the heat wave may last several weeks.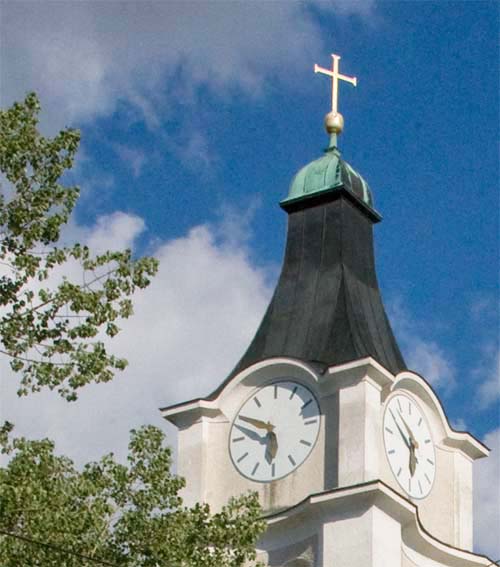 Fair weather in Munich today.
July 31, 2007
Fall is in the air?
Chilly Weather in Europe
Can Fall be far off? It is 44° degrees here in Munich, Germany this morning. I am loving it! Feels more like winter than the middle of summer. We had rain here yesterday with gusty winds...mainly during the morning hours. Sunshine with fair weather cumulus clouds ruled the late morning and afternoon. Beautiful sky conditions.

Fair weather Cumulus Clouds floating quietly above Munich, Germany.
A tropical depression has formed in the Atlantic. This is the third depression of the season. Some strengthening is possible and it may become a tropical storm later today or tomorrow. No threat to major land masses is expected.
Afternoon update...
Chantal Forms in the Atlantic Ocean
Tropical Storm Chantal Tropical Cyclone Update:
NWS TPC National Hurricane Center Miami, FL
8:15 a.m. EDT TUE JUL 31 2007

SATELLITE IMAGES AND QUICKSCAT DATE INDICATE THAT TROPICAL DEPRESSION THREE HAS BECOME A TROPICAL STORM WITH ESTIMATED MAXIMUM WINDS OF 40 MPH...65KM/HR WITH HIGHER GUSTS. CHANTAL IS LOCATED ABOUT 330 MILES SOUTH OF HALIFAX NOVA SCOTIA AND IS MOVING RAPIDLY TOWARDS THE NORTHEAST NEAR 23 MPH. CHANTAL IS NOT A THREAT TO THE UNITED STATES.
FORECASTER BLAKE
Turn the page for more weather
Home | About | News | Upcoming Events| Photo Gallery | Video | Links | Contact
All Photos are copyrighted by Beau Dodson and are used on this site with his permission. Any use other than authorized is against the law. If you wish to contact me regarding the use of these photos then please e-mail me. Satellite and radar data are provided courtesy of the National Weather Service and NOAA.