February 2008 - Winter Carnival Quebec City
February 8th - 9th
Some more photographs I took in Quebec City. Thousands of people attend the Winter Carnival each year. This was also the 400th anniversary celebration for the City of Quebec.

Walking around the city. I love a city that celebrates winter!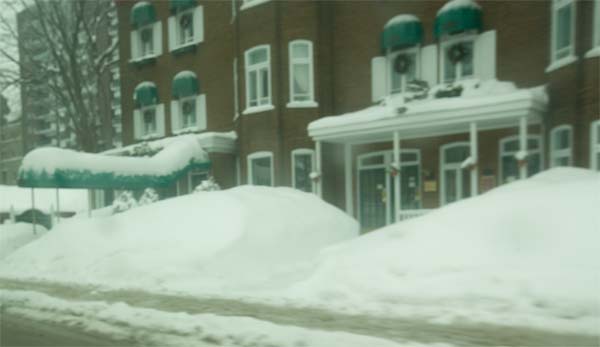 Driving back into the city I grabbed this shot. You can see how much snow people
have piled up in front of their houses.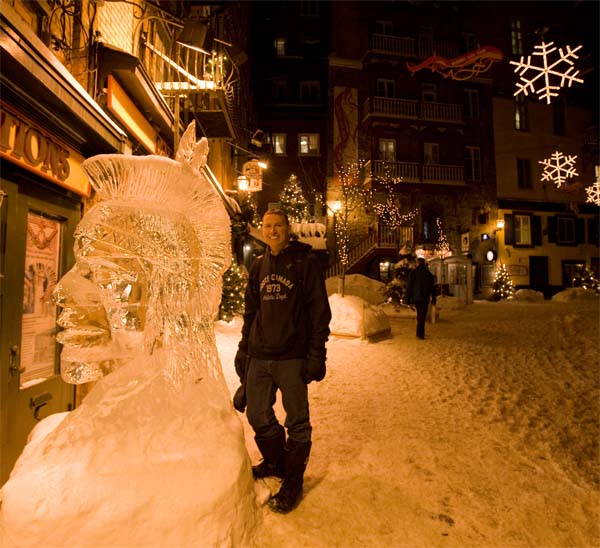 Many ice sculptures around the city.

That would be Bonhomme - the snowman. This is the mascot for the Winter Carnival.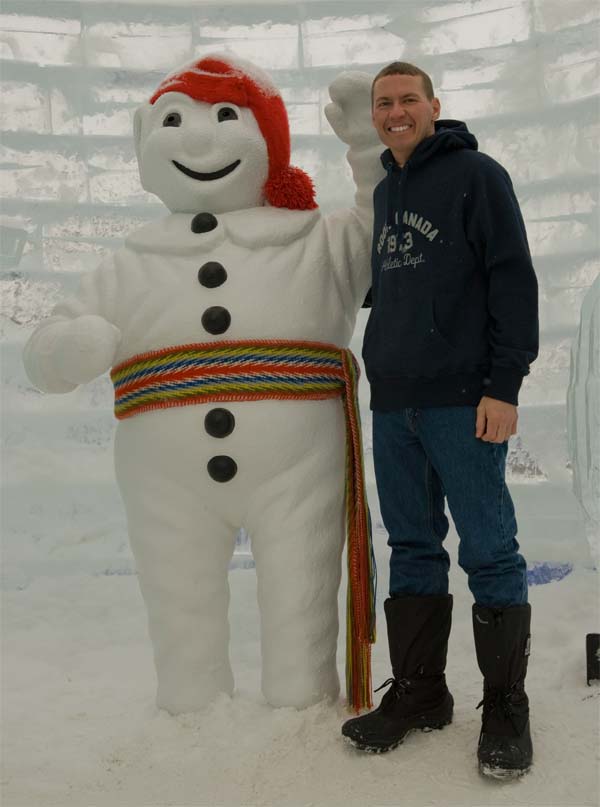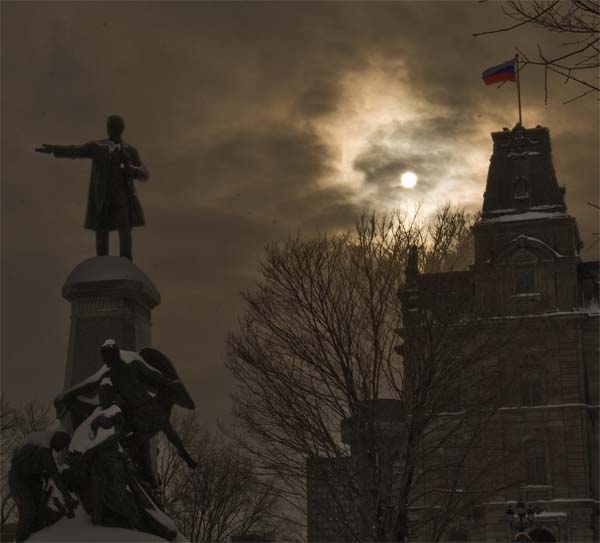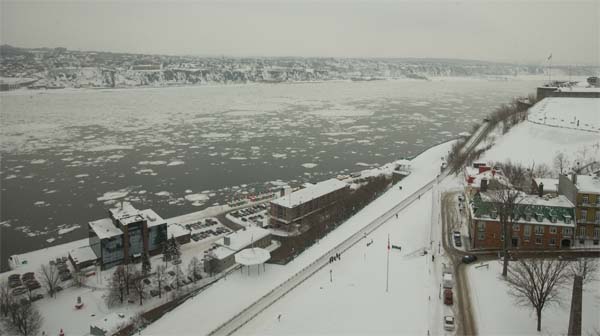 The St. Lawrence Seaway - not covered in ice but some large chunks of ice are
floating in the river.

Huge icicles hang off the armory museum.

How about "human" foosball!

The kids are having a great time at the Winter Carnival.

Turn the page for more weather
Home | About | News | Upcoming Events| Photo Gallery | Video | Links | Contact
All Photos are copyrighted by Beau Dodson (unless otherwise clearly stated) and are used on this site with his permission. Any use other than authorized by them is against the law. If you wish to contact him regarding use of these photos, please e-mail me and I will forward it.